Charging Your I-PACE near Columbus, Ohio

Following the launch of the exhilarating Jaguar I-PACE, more and more drivers have said goodbye to gas pumps by making the transition to all-electric commuting. Along with thrilling performance capabilities and refined driving characteristics, the advantages of the all-electric I-PACE include a comprehensive network of charging stations which help eliminate any range anxiety concerns. Jaguar Easton has created this thorough guide which highlights the benefits of taking advantage of the growing electric vehicle (EV) charging station network.
Jaguar I-PACE Charging Video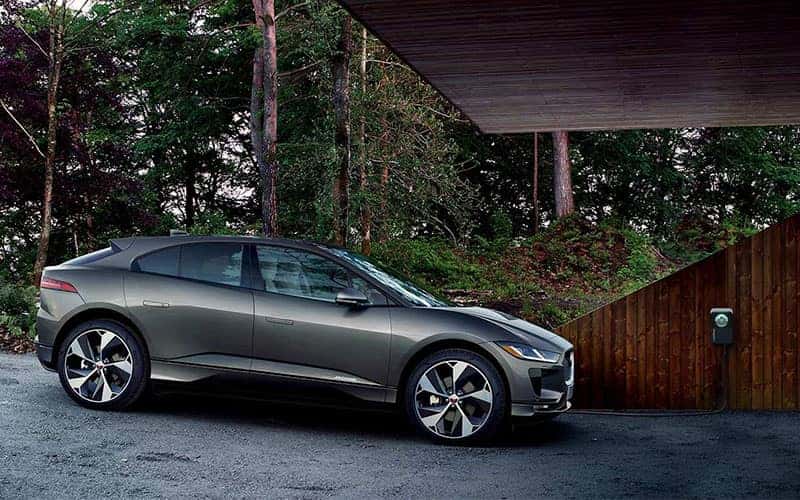 Jaguar I-PACE Home Charging Capabilities
Range anxiety is a thing of the past as the future of all-electric mobility shines bright thanks to the dynamic Jaguar I-PACE. When parked in your driveway, you'll have the capability to recharge using either a standard 120V household outlet or the Jaguar approved home charger and 7 kW single-phase AC on-board charger. The I-PACE is designed to accept SAE J1772 Level 2 cables and plugs.If you're interested in installing a dedicated home charger, we can help you locate a qualified installer through Qmerit, which offers a list of certified installers in your area. Use the Jaguar InControl Remote app to set timed charging which allows you to take advantage of the lower electricity rates that many utility companies offer at night.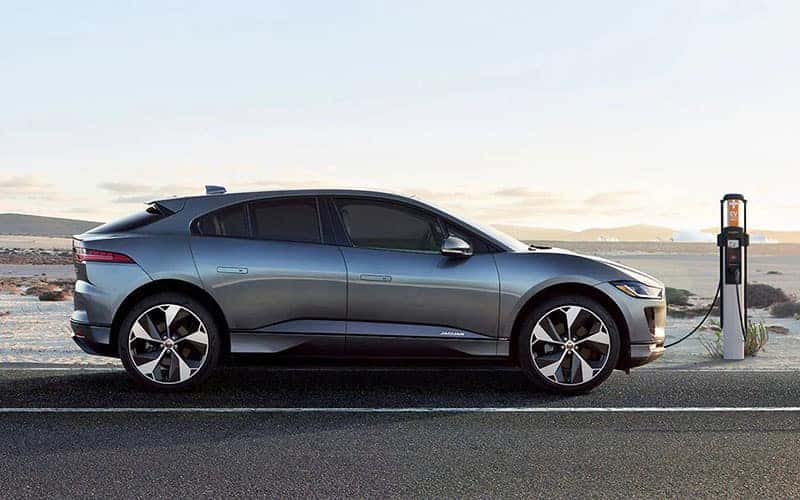 Jaguar I-PACE Mobile Charging Capabilities
No matter how many miles away from home your adventures take you, the Jaguar I-PACE offers plenty of charging solutions for use while you're on the go. Due to the self-contained nature of the charge port positioned above the front fender, you can charge up in harsh weather conditions including rain, snow, and ice. While AC Level 2 charges are most commonly found, the I-PACE is compatible with DC Level 3 charging stations. These Level 3 stations offer the quickest way to restore a charge, taking as little as 45 minutes to charge the battery from 0 to 80%. The Jaguar InControl Remote app lets you monitor the charging progress remotely, allowing you to enjoy a meal or explore the area nearby while you charge.
Jaguar has partnered with ChargePoint to help you locate the nearest charging station. Once you sign up for a free ChargePoint account, you can receive a ChargePoint card which helps provide access to hundreds of charging stations across the country. Central Ohio has embraced the future of all-electric travel. In fact, there are over 100 public charging stations in the Greater Columbus area which makes it easy to find a place to charge up locally. Even if you're planning a cross-country road trip, the ever-expanding EV charging network makes it possible to travel from coast to coast using solely electric power. Below you can browse public charging stations, high power stations, and their in-use status all with the click of your mouse. It's never been easier or more convenient to make the switch to all-electric driving with the Jaguar I-PACE.